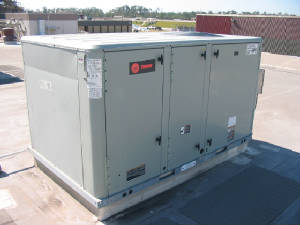 Air Conditioning / Heating Service
All Planned Maintenance Customers
We here at CRS know that it takes more than just great food and service to make a restaurant work - your customers must be comfortable as well! This is why we offer top of the line Air Conditioning and Heating Repair, Installation, and Sales to all of our customers. Our technicians have attended appropriate trade schools and factory seminars to allow us to service ALL Makes and Models of A/C and Heating units.
We have technicians standing by 24 hours a day, 7 days a week in preparation for your phone call. We will respond to your service call within the same day and
stock enough parts on our service vehicles to repair any A/C unit in a pinch! This often eliminates the need for our servicemen to waste valuable time driving to the parts supply house and back. Higher overhead for us, faster repair time for you!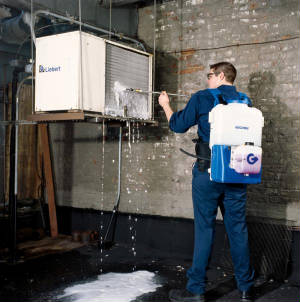 Planned Maintainence
Many expensive air conditioning and refrigeration repairs are caused by lack of proper maintenance and service. Unserviced equipment breaks down when your business needs it most - during a heat wave or cold snap. Planned service reduces the number of emergency calls by revealing potential problems that can be corrected inexpensively, reducing major repairs and equipment replacement.

A Service Agreement with CRS Inc guarantees rapid quality service 24 hours a day, assuring you that you will never be left out in the cold, and gives you the following benefits:

Peace of mind through maintenance. Automatic periodic inspection, lubrication, adjustments, safety testing and cleaning of your heating and cooling system keeps it running at peak, trouble-free efficiency. Potential problems are spotted before they cause trouble. Completed checklist provided after each inspection call.

Our staff of experts is at your service 24 hours a day, caring for your equipment and its performance. We "worry" so you don't! We work with you to schedule your service calls when convenient.

Preferred Treatment is offered to our clients who have service contracts. Planned Service increases system reliability, but should you need emergency service, our service contracts entitle you to preferential treatment.

Lower Utility Costs are another result of proper maintenance. Study results show that a service maintenance program can save a significant amount on your monthly cooling bill. Heating systems will benefit as well.
As Quoted from Goodway HVAC Blog @ http://www.goodway.com/hvac-blog:
The EPA, DOE, utilities companies, and other experts all agree: dirty evaporator and condenser coils can significantly increase energy usage and therefore utility bills, perhaps by as much as 30 percent.
Pacific Gas & Electric (PG&E) suggests an annual coil cleaning for its commercial customers, saying, "Once the system has been properly charged with refrigerant and has good airflow across the indoor coil, and assuming there is no damage to the duct system, only basic service, such as changing filters and cleaning the outdoor unit annually, should be needed to maintain the system operation at peak performance levels."
Cleaning is particularly important at the two places where heat exchange occurs in an HVAC system running in "cool" mode — the condensing unit coils and evaporator coils — since foreign material can build up and act as an insulator that inhibits airflow, thus interfering with heat transfer between coil and air.
Keeping the system clean heads off the many problems associated with servicing dirty systems, such as misdiagnosis of problems, the conducting of unnecessary repairs, and premature system failure due to overcharging it.
It isn't just old systems that need regular cleaning. In fact, the new high-efficiency HVAC systems benefit even more from regular coil inspection and cleaning since they require more heat transfer across larger coils to operate at optimum capacity.